Novice
2019/2020 Information
---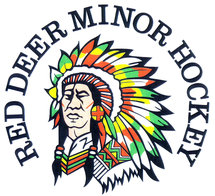 Reminder that second half of 2019/2020 registration fees is due no later than October 31, 2019.
Please log into Ramp account to settle up.
Click here for full list of 2019 registration fees
Half Ice Format
2 Minute Shifts
No score is recorded
1 Coach form each team on the ice at each end
Remaining Coaches running the Player Bench and Gates
4 on 4 or 3 on 3 played
All players get an opportunity to play goalie
The Novice division will play all games using the Half Ice Format for the duration of the season.
No games are permitted prior to November 1. Scrimmage is allowed for a portion of allocated practice time.