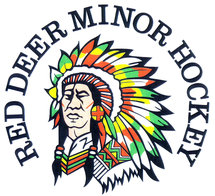 Novice B/Novice Evaluations 2017
The Novice Team Draft will take place in the coming days - once 7 coaches are identified.
Novice Teams will begin their first practice as early as Thursday Oct 12
All Novice teams will have their first game on the weekend of Oct 13
All schedules will be posted under the Novice Division tab, in the appropriate category.
A player from the 6:45pm Evaluation Session on Tuesday had his stick mistakenly taken
If you are missing your Sherwood stick with batman tape (left) and have a Sherwood Rekker (Right) please contact the office, so we can make the swap.