U7
2023/2024 Information
---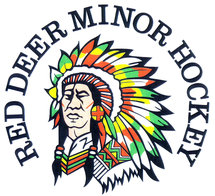 2023/2024 Season Information
---
U7 Start Up Dates
Intro to Hockey - Dynamite - 6 Year Old Players
Evaluation start date: Saturday October 14, 2023
The dynamite program consists of a weekly practice in addition to 10 league games and a wind up festival.
All ice sessions scheduled by RDMH will take place on Saturdays or Sundays
Teams will be paired with one other team for all practices and alternating teams for half ice games.
Teams may pick up additional ice time over an above what is included in registration fees and may attend out of town festivals at the direction of the team staff.
Half Ice Format for Games
2 Minute Shifts
No score is recorded
1 Coach form each team on the ice at each end
Remaining Coaches running the Player Bench and Gates
4 on 4 or 3 on 3 played
All players get an opportunity to play goalie