U9
2023/2024 Season Information
---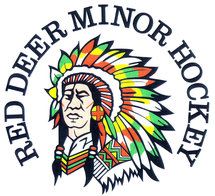 U9
Timeline:
Player Groupings will be posted to Website under the U9-1 Tab in early September
Servus Preskate sessions will run October 1st.- all participants will be assigned to attend one preskate session
Evaluation Sessions will be held October 3rd and 4th. Team Selection will occur after all sessions have concluded.
U9-1 Teams will be drafted first and U9-2 Teams shortly thereafter (once a sufficient number of head coaches have be identified)
First team practices will be added to the website once determined.
Program Details:
Teams will be paired with one other team for all practices and will be play half ice games against other teams of the same tier.
Teams will be assigned one practice Monday through Thursday and one game Friday through Sunday each week
Teams may pick up additional ice time at the team discretion (based on availability)
Teams may attend up to 4 tournaments over the season.
Hockey Alberta Intro to Hockey Model
Half Ice Format for Games
2 Minute Shifts
No score is recorded
1 Coach form each team on the ice at each end
Referees on the ice
Remaining Coaches running the Player Bench and Gates
4 on 4 or 3 on 3 played
All players get an opportunity to play goalie